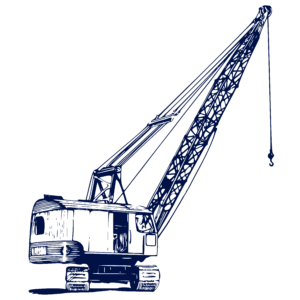 With a wide range of equipment options and flexible rental terms, we're confident that we have the perfect solution to meet your needs.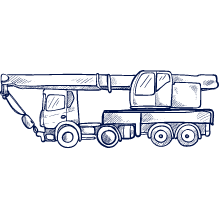 Specialty Lifting Services
At Vizion Crane & Industrial Support, we are experts in delivering specialty lifting services tailored specifically for your next project.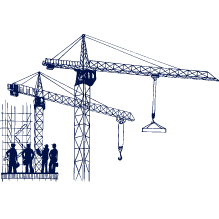 We can help you with your crane and project needs, working with a team, acquiring the necessary equipment, and achieving your project goals.
Vizion Crane & Industrial Support (VCIS) has been offering crane rental services for all industries since 2010. From the beginning, we have maintained our goal to being the viable resource for companies who use cranes regularly on construction sites, need specialized equipment for building projects, or want to rent support equipment for their next project. Today, we function as a full-service crane rental company, specializing in providing high-quality service and equipment to our customers. 
From quote to completion, we provide top levels of safety and service.
Vizion Crane & Industrial Support is available to assist and source project needs based on your specific scope. 
We pride ourselves in the ability to complete detailed work, while still meeting the specific needs of each customer, without sacrificing quality or safety. 
We regularly maintain and inspect each piece of equipment and every vehicle to ensure maximum reliability and safety. Plus, with our wide selection of inventory, we can provide you with the right equipment to get the job done! From rigging gear to heavy-duty trucks, you will have everything you need to complete your project. 
Reach out to tell our team of experienced professionals about your project, the scope of work, and your desired date of completion and we will help you select and coordinate the necessary equipment!
We take pride in our work and the many projects we have completed across multiple industries!
From large-scale construction sites to small residential projects to municipal government and city projects, the Vizion Crane & Industrial Support team has the experience and expertise to handle any job. We work closely with our clients to understand their unique needs and develop customized solutions to meet them.
Ready to get started on your next lifting project?
Contact us today or get a quote and let us help you achieve your goals.
From small-scale projects to large industrial operations, our team has helped businesses across a wide range of industries achieve success.
Read on to see how Vizion Crane & Industrial Support has earned a reputation as a trusted partner for all your lifting and industrial support needs.